Nicole had a great week in Fire Island with her family. Eleanor loved swimming in the waves, building sand castles with her cousins, flying kites and catching frogs. The moms, dads, grandparents, aunts, uncles, and friends loved watching the little ones squeal with joy as they rode and tumbled through the waves (and also loved cocktails overlooking the sunset!) With two new additions to the family (baby Jessie and baby Maggie) the kids are officially running the show! Many thanks to Nonna for hosting another wonderful year.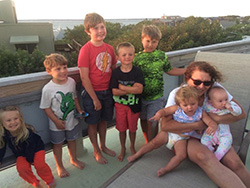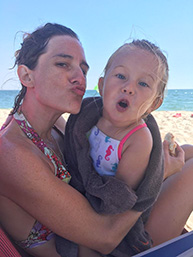 Nicole had a great time at the Newport Folk Festival (third year in a row)! She stopped off in Ogunquit, Maine where she spent time with her in-laws and friends collecting beach treasures, swimming and rock climbing. Then it was off to Newport where she, Josh, and a bunch of friends danced the weekend away.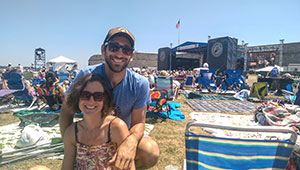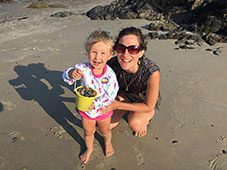 Barbara went to Tulsa, Oklahoma the first week in July to celebrate her father's 92nd birthday. It was a great family party! Barbara's sister Daphne recently retired as a physical therapist in the Chicago suburbs & has moved in with Dad, so he's in good hands. But as you can see, the patriarch of the Sellars family is doing quite well in his ninth decade.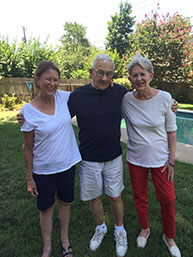 Barbara spent the last week of May in Lisbon & Porto with an old friend, staying in AirbnB apartments in both cities. She met the challenge of all the hills & stairs in both places, ate great food, & toured many palaces, castles, & churches. Thanks to Nicole who took call for 10 days straight to make this possible!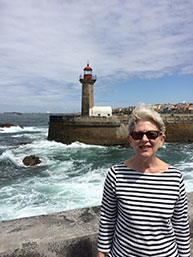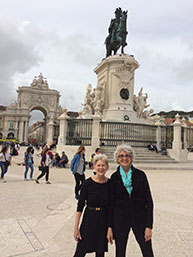 About CBS
CBS Midwifery was established in 1982. The last delivery was the 3,711th, on May 16, 2018.
Request for Medical Records
Click here to download PDF for information on how to get a copy of your records sent.