Barbara is back from a brief but beautiful trip to Dublin & Killarney. She had 2 days on her own in Dublin, where she got to see the Book of Kells & explore the town on foot. The train ride south was a chance to see the flowers of springtime against the green countryside. In Killarney she joined her younger daughter, Jen, & Jen's husband Tim, on Mother's Day. We drove up to see the castle that Tim & his brother Frank are restoring, then to Kenmare House where everyone was staying. "Everyone" included Frank's wife Angelique & most of their 14 kids, Tim & Frank's 92 year old mother, & several nieces. The next day it poured rain, but the last day in Killarney was a fine one. Jen & Tim convinced Barbara to bike around Killarney National Park & the lakes, & she only fell off twice!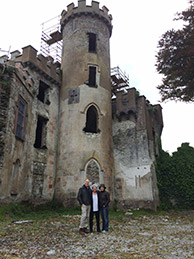 Happy Spring! Hat designed and made by my granddaughter, Clementine Hecker, elicited many compliments and smiles at the Easter Parade. Clementine's mother, my daughter Jennifer, and her husband Tim have invited me to join them in Ireland in May. I'll be leaving on the night of the 11th for Dublin, and meeting them in Killarney on the 14th – back on the 17th. Welcoming any suggestions for my short time in the Emerald Isle! Barbara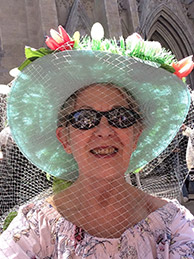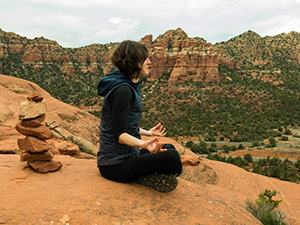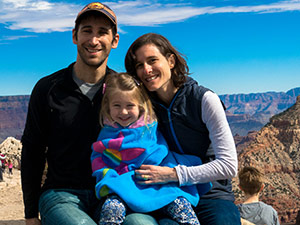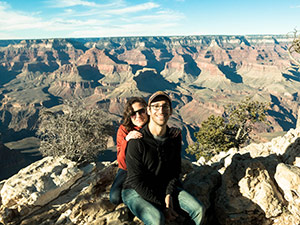 Barbara snuck away for 4 nights in Paris with her sister Daphne to see this exhibition of Impressionist art at the Fondation Louis Vuitton. Great little apartment near Notre Dame; fabulous food; & the clouds & occasional rain did not spoil anything. Back on MLK Day – thanks to Nicole for covering!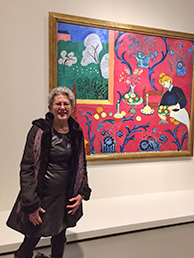 About CBS
CBS Midwifery was established in 1982. The last delivery was the 3,711th, on May 16, 2018.
Request for Medical Records
Click here to download PDF for information on how to get a copy of your records sent.