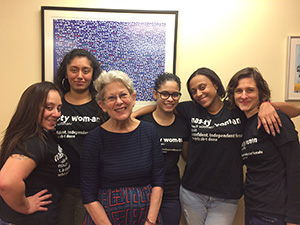 Barbara recently had the pleasure of re-connecting with 2 of the friends from last September's week in the southwest of France. Jim and Ron visited NYC from their home in Seattle, and their top priority was a real pastrami sandwich. They were satisfied by the humongous ones at Katz's Deli, and appreciated the "ambiance." Afterwards we had a very interesting tour of the Tenement Museum. Jim had always wanted to see Flatbush Avenue (Barbara: "So there's Flatbush Avenue." Jim: "Ok we can go now.") and from there we toured some of Brooklyn and had chopped liver and matzo ball soup at Mile End. ("We can't get this kind of food in Seattle!") In appreciation of her tour guiding, Ron and Jim treated Barbara to an Italian feast at Scarpetta on their last night in town. They'll be back next spring, and have already bought tickets to "Hello, Dolly!" with Bette Midler. Can't wait!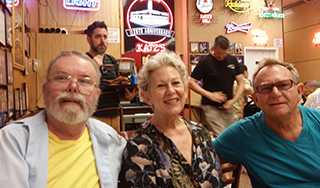 Nicole had a great week in Fire Island with her family. Eleanor loved swimming in the waves, building sand castles with her cousins, flying kites and catching frogs. The moms, dads, grandparents, aunts, uncles, and friends loved watching the little ones squeal with joy as they rode and tumbled through the waves (and also loved cocktails overlooking the sunset!) With two new additions to the family (baby Jessie and baby Maggie) the kids are officially running the show! Many thanks to Nonna for hosting another wonderful year.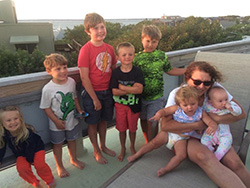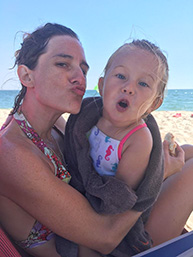 Nicole had a great time at the Newport Folk Festival (third year in a row)! She stopped off in Ogunquit, Maine where she spent time with her in-laws and friends collecting beach treasures, swimming and rock climbing. Then it was off to Newport where she, Josh, and a bunch of friends danced the weekend away.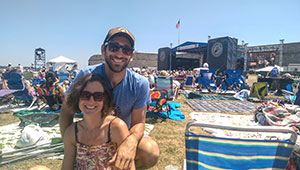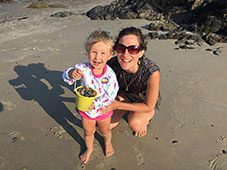 Request for Medical Records
Click here to download PDF for information on how to get a copy of your records sent.
Physician Consultants
Dr. Deborah Ottenheimer

Dr. Deborah Ottenheimer and her staff share our office space at 80 Maiden Lane. Dr. Ottenheimer specializes in office gynecology and works with several nurse-practitioners and a physician's assistant. We have a very friendly and cooperative relationship with Dr. Ottenheimer and her staff, and can consult with them about gyn issues (and they ask us questions about ob). The front desk staff meets the needs of both practices.
About CBS
CBS Midwifery was established in 1982. The last delivery was the 3,711th, on May 16, 2018.

Barbara Sellars, CNM, continues to offer well-woman gynecology and first trimester pregnancy care, but no longer attends births
Contact Us
Thanks for looking. We'd love to hear from you.