Barbara is back from a brief but beautiful trip to Dublin & Killarney. She had 2 days on her own in Dublin, where she got to see the Book of Kells & explore the town on foot. The train ride south was a chance to see the flowers of springtime against the green countryside. In Killarney she joined her younger daughter, Jen, & Jen's husband Tim, on Mother's Day. We drove up to see the castle that Tim & his brother Frank are restoring, then to Kenmare House where everyone was staying. "Everyone" included Frank's wife Angelique & most of their 14 kids, Tim & Frank's 92 year old mother, & several nieces. The next day it poured rain, but the last day in Killarney was a fine one. Jen & Tim convinced Barbara to bike around Killarney National Park & the lakes, & she only fell off twice!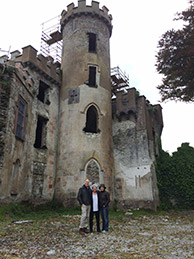 Happy Spring! Hat designed and made by my granddaughter, Clementine Hecker, elicited many compliments and smiles at the Easter Parade. Clementine's mother, my daughter Jennifer, and her husband Tim have invited me to join them in Ireland in May. I'll be leaving on the night of the 11th for Dublin, and meeting them in Killarney on the 14th – back on the 17th. Welcoming any suggestions for my short time in the Emerald Isle! Barbara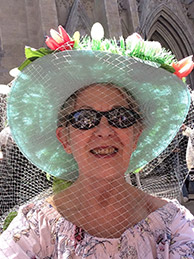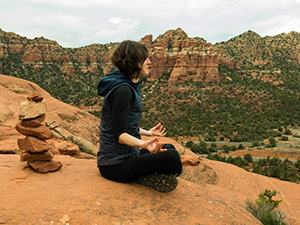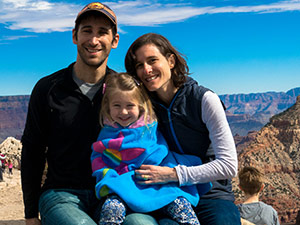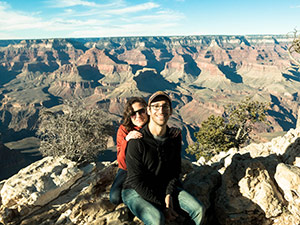 Barbara snuck away for 4 nights in Paris with her sister Daphne to see this exhibition of Impressionist art at the Fondation Louis Vuitton. Great little apartment near Notre Dame; fabulous food; & the clouds & occasional rain did not spoil anything. Back on MLK Day – thanks to Nicole for covering!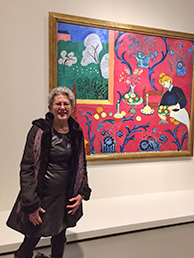 Meet The Midwives
"
I was a mother before I was a nurse or midwife, and my own experiences shaped my vision of what women's health care should be. I know first-hand what a difference information and a sense of control can make when you are having a baby. Each woman and her partner are different, and there is no "right way" to give birth. My goal is to help each couple find their way to a safe and satisfying birth experience.

Barbara Sellars, CNM
Barbara Sellars, CNM attended Vassar College, gave birth to her daughters Amy and Jennifer, and then became a certified childbirth educator. She received a B.S.N. from the University of Texas at Austin, and graduated from Yale University's Midwifery Program. She is privileged to have delivered all three of her grandchildren, Kendall (9/15/96), Kieran (10/6/99) and Clementine Rose (5/7/03).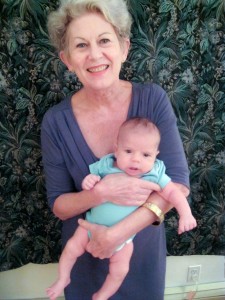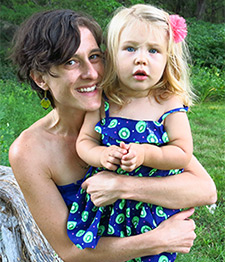 Nicole Marshall, CNM has a bachelor's degree from Fordham University and dual master's degrees in Midwifery and Women's Health from Columbia University. She began her career at Bronx Lebanon Hospital where she worked for many years attending births and caring for women of all ages. In 2011, Nicole decided to pursue an interest in global health and spent several months in Uganda where she taught sex education and delivered babies in a rural birthing center alongside traditional birth attendants. Nicole has also worked at Albert Einstein College of Medicine as a research clinician, investigating drugs to prevent the transmission of HIV, and at Ottenheimer Health, practicing holistic gynecology.
Nicole lives with her husband and daughter, Eleanor, who was born into the hands of Barbara at Mt. Sinai West Birthing Center. She lives in Maplewood, New Jersey.
Amanda Segilia, CNM, is a 2004 graduate of Columbia University's Nurse-Midwifery Program, and began working at Midwifery of Manhattan in 2005. Amanda's combined passions of international and women's health and her undergraduate studies in anthropology inspired her path to midwifery. She was employed in the field of not-for-profit public health and as a labor and delivery nurse in NYC prior to her career in midwifery. Before starting with Midwifery of Manhattan, she trained in a home birth setting providing care to Amish and Mennonite families in rural Pennsylvania. She continues to be inspired by birth, yoga, and her dynamic husband and children, and hopes to share this energy with the women she cares for. Amanda lives in Maplewood, NJ with her husband and 3 children, who were born in the Mt. Sinai West Birthing Center.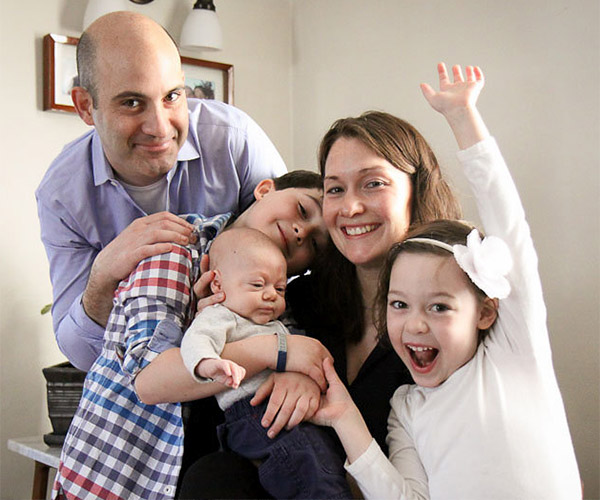 Physician Consultants
Dr. Jason Kanos

Dr. Jason Kanos is the primary consulting physician for CBS Midwifery. He is a private attending physician at Mt. Sinai West, formerly known as Mt. Sinai Roosevelt or St. Luke's-Roosevelt Hospital Center, and is the head of the Quality Assurance program at the hospital. He is available to us by phone, text, or email with any questions we may have, and will see any of our patients who need his hands-on expertise, at his office at 780 Eighth Avenue in mid-Manhattan.
Dr. Deborah Ottenheimer

Dr. Deborah Ottenheimer and her staff share our office space at 80 Maiden Lane. Dr. Ottenheimer specializes in office gynecology and works with several nurse-practitioners and a physician's assistant. We have a very friendly and cooperative relationship with Dr. Ottenheimer and her staff, and can consult with them about gyn issues (and they ask us questions about ob). The front desk staff meets the needs of both practices.
Obstetrical Coverage during Labor and Birth
The private attending physician who is designated by Mt. Sinai West, formerly known as Mt. Sinai Roosevelt or St. Luke's-Roosevelt Hospital Center, as the doctor supervising the obstetrical residents, and who must be physically present in the hospital when doing so, is the obstetrician who "covers" the midwives when they have a patient in labor.
Testimonials
"
The bright, experienced and caring Amanda Segilia delivered our first child. Amanda is a true professional in knowledge and bedside manner. I had the pleasure of meeting Amanda a couple times for prenatal care, once at my 40 week appointment just days before the birth where she prepared me for possible outcomes, all backed with research and facts. As I learned as a first time mother, first births can be long - contractions for me were a full day and by the time our son arrived it was another half day. Amanda was by my side, never losing enthusiasm, not once wavering through the entire process. She offered many alternatives and solutions when I was so worn out pushing allowing me to eventually find the right side-lying position. Her confidence in me at each stage combined with her instructions and affirmations lead me to power through a vaginal delivery. I am very grateful Amanda attended our son's arrival!
And I must mention from start to finish Barbara and Nicole were also fantastic! After the orientation Barbara hosted in the beginning to a scare hospital visit when Nicole was on call later on in my pregnancy, these midwives are at the top of their game! If we decide and are able to have another baby, we would only come back to CBS Midwifery. For us there is no other! Same accolades go to the staff at Mt Sinai West's Labor and Delivery and Postpartum Units.
Georgia
"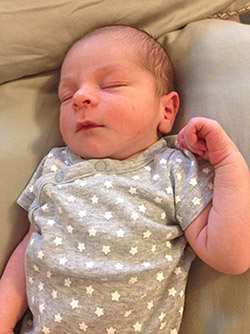 Right from the start I could see how Barbara and Nicole's practice is unique.
I was looking for a practice that I could transfer to at 26 weeks which would enable me to give birth in the birthing center, and I was hoping to find someone who would be personal and who care for me throughout. I didn't want to go somewhere where I would meet the care provider once, and then see her again for the birth and that's it...
Well, with CBS I definitely got what I was looking for! Barbara and Nicole are big on getting to know their clients before their birth times come. I loved being on a first name basis with my care providers, loved having their phone numbers and being able to ask them any question at any time. I am so appreciative of how pleasant and comfortable they made my birthing experience. I'm realizing now how confident they made me feel - how encouraging and empowering they were! Nicole made me feel so confident about breastfeeding by telling me how I had great nipples for breastfeeding. Barbara told how I surprised her by being already 5 centimeters dilated when we got to the hospital! And all throughout she kept telling me how well I was doing. She even commented how it looked like I'd given birth before! Barbara helped me listen to my body and follow my instincts. Contrast that with the comments my friends are hearing from their doctors — "your pelvis is too small," "your baby is too big," "do you really want to stay here doing this for hours - we could just give you a C-section"!! The contrast is especially great when I think of how Barbara told me during my labor, "the hospital says I have to offer you a C-section because of the amount of weight you gained... there, I offered it to you. You don't want it, right?" Her assurance that this was ridiculous, and that a C-section really wasn't necessary, calmed me and made me feel settled about my natural birth choice.
I am so thankful for the calming and empowering attitude both Barbara and Nicole have toward their clients. When a woman is giving birth and she in a very sensitive state they know exactly what to say to make her feel capable and strong!
In addition to all that, they were respectful and helpful regarding our religious needs. Barbara got a partition for us; she filled out forms for us because we couldn't write on Shabbat... all with a smile.
RP
"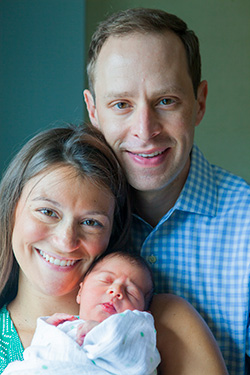 When we first found out I was pregnant, I was a nervous wreck about finding the right practice. We had only lived in the city for a few months and none of our friends here had babies, so we had no one to ask for a recommendation. Being first time "parents", everything was new and a little bit scary, especially when we thought of the labor and delivery. So, when we started researching providers, our main concern was to find someone we felt comfortable with, build a relationship with, and that would be there on "the big day." From the very start, CBS Midwifery met all our needs and more. From the new patient orientation up through delivery, you made us both feel completely at ease. You always took the time to talk through all of our questions at each appointment, provide insight for dealing with the symptoms and discomforts of pregnancy and postpartum life, and offered reassurance about the decisions we made. We are incredibly appreciative of your patience and support throughout the entire pregnancy. We left each appointment feeling well-informed and overall just happy with the treatment we received. The thought of the labor and delivery scared me, but as we got closer to our due date, just knowing one of the two of you would be there with us helped ease my fears. We truly could not have asked for a better experience throughout the whole process. Choosing CBS Midwifery was without a doubt the BEST decision we made!
Cristin, Barrett, and baby Madeleine
"
Nicole Marshall and Barbara Sellars are absolutely amazing. Anyone looking for an empowering birth experience will find ideal caregivers with CBS Midwifery...
"
From my first communication with Barbara, I knew she would be the woman to see us through this experience. She was (and still is!) always available to answer questions and concerns (and responds very quickly) – and does so with a sense of humor and in a manner that can put even the most worried minds at ease.
Maggie
"
My husband was not at all sure he wanted us to use a midwife for the birth of our child but I was convinced a midwife was the way to go. He was convinced once he met Barbara...
Ann M.
"
I had a phenomenal experience with Barbara Sellars. After putting in a lot of time and effort into finding out about every possible choice of care that would lead to delivery at Mt. Sinai West, formerly known as Mt. Sinai Roosevelt or St. Luke's-Roosevelt Hospital Center, I went with Barbara due to her modern, no fuss, common sense approach to pregnancy care...
Annabella
About CBS
CBS Midwifery was established in 1982, and by the time of its closing in May, 2018, had helped birth over 3,700 babies.
Contact Us
Thanks for looking. We'd love to hear from you.