As this long and difficult year draws to a close, I hope you are all safe and still (relatively) sane. These are some of the activities I've undertaken in the last few months: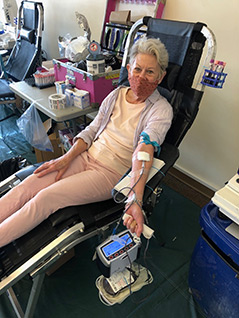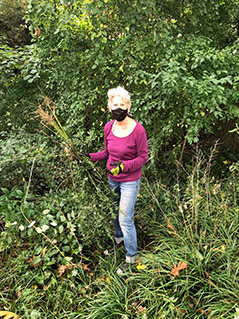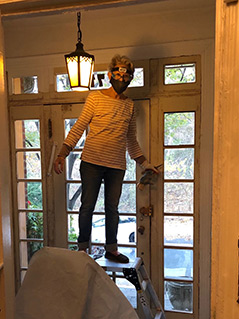 Today people are receiving the first doses of the vaccine against Covid. Soon the Winter Solstice will herald the return of longer days. The darkness will begin to recede. May there be light and joy in your holiday celebrations, different though they may be in 2020.

Best wishes to all,
Barbara
My hair's getting kinda long. Zoom happy hours have taken the place of restaurant dinners with friends. Foreign travel? I'd just like to see Union Square again!

Recently my neighbors and I broke the monotony of "one day is much like another" with a stoop shoot. It was a fun afternoon of "physical distancing" (as my daughter Amy likes to say), but social interaction (from 6 feet apart). We all got a beautiful portrait out of it, for a tax-deductible gift to the Food Bank of New York. Here's the scoop on a stoop shoot:

You can help New Yorkers in need and get a great portrait on your front steps. To reserve a session, donate $50 to Food Bank for New York City (https://www.foodbanknyc.org) and forward the receipt to [email protected].

$50 helps provide 250 meals to needy New Yorkers. In exchange, Jeff Zorabedian of JDZ Photography.com is offering a 20 minute Stoop Shoot in front of your home. Jeff will photograph you and your family from a safe distance.

Afterwards you'll receive a link to an online gallery. Your session will include 1 high resolution file of your choice. You'll also have the opportunity to order additional prints or files directly through the site.

For those of you who took childbirth education classes from Ellen Chuse, this is her son-in-law!

Hope you are all staying safe and sane!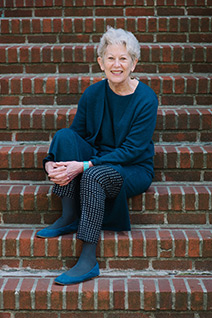 Many, many thanks to all of you who have reached out by text and email to ask about my health and well-being. I hope you are all safe and sane. I am fine. It is easy for me to maintain physical distance from others since I live alone, but I would feel very lonely if not in touch with friends, family, and former clients electronically. Thinking of all of you and appreciate any communication, by any means! Love and best wishes, Barbara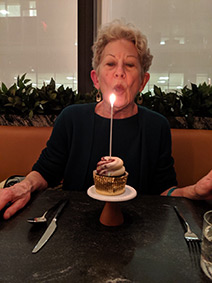 I spent Thanksgiving with my granddaughter Kendall in Charlottesville, Virginia. She's a student at UVa but also works part-time on a farm, and I got to "labor" along side her for a few hours the day before the holiday. Our very moist and tender turkey had been raised on that farm, and it was delicious. Kendall's parents and one of her friends shared a great meal with us – much to be thankful for!