We also had a reunion with a family we have remained close friends with since our days in Austin, Texas, in the 70's, when I was in nursing school at the U. of Texas. Now there are 3 generations of the Parkhills and the Sellars clans. We had a wonderful time on the Fourth of July at my daughter Amy's beautiful home overlooking Tulsa, from which we could see the fireworks shows of not only Tulsa, but countless small towns nearby. Since it's legal there, we shot off our own pyrotechnics, too – the kids had a blast.

Next week: family week at the Jersey Shore. Report and photos soon. Hope you are all having a great summer!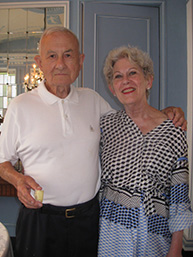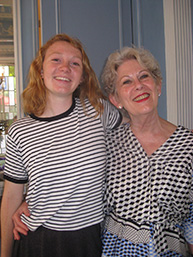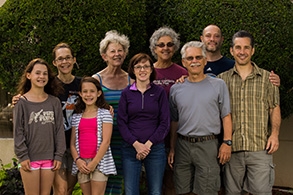 The last client with a due date before July 27th has had her baby, and I am almost finished taking call on Fridays for Midwifery of Manhattan. Jocelyn Hart will return from her maternity leave on July 1st, the day I fly to Oklahoma.
There will be a big reunion of my family and another that we've been good friends with since our Austin, Texas, days in the '70s. Now there are 3 generations who will gather at my older daughter Amy's place on the outskirts of Tulsa for the Fourth of July. The next day we'll celebrate my father's 90th birthday with a big bash.
Stay tuned for pictures and a full report.
My week at the Jersey Shore with daughters, daughters' beloveds, grandkids and my sister Daphne will be July 12-19th. I should be relaxed and revived when I'm back on July 20th.
Have a wonderful summer!
What a perfectly wonderful family vacation in March! Thanks to all my patients who waited until I got back to give birth, and thanks to Midwifery of Manhattan for covering for me while I was away.

My sister, Daphne, flew in from Chicago on Wednesday night, 3/12; my older daughter Amy and her kids Kendall (17) and Kieran (14) arrived Thursday night from Oklahoma. My youngest granddaughter Clementine (10) got in to JFK on Friday afternoon, and her mother Jennifer (my younger daughter) handed her off to us a couple of hours before our flight to Paris.
Read more

→
I am pleased and excited to announce that Nicole Marshall, CNM, is joining me in providing care to clients at CBS Midwifery. I came to know her when she was working under Dr. Ottenheimer, providing gyn care here in the office at 80 Maiden Lane. I loved her positive attitude and buoyant personality, and so did her clients.
When Nicole was pregnant, she chose CBS Midwifery for her care, so we became closer through those 9 months and the birth of her daughter Eleanor in November, 2013. Nicole shares my philosophy that birth is a normal process and that women can be trusted to know what is best for them.
She will be working very part-time in the beginning – in order to meet our clients, she will share office hours with me on Thursday afternoons for a few months, before she starts seeing patients on her own. We anticipate that she will take call one day a week starting in September, 2014. You can read Nicole's bio under "Meet the Midwives" – she is an experienced practitioner.